Commissioner Dr. Yolanda Geolingo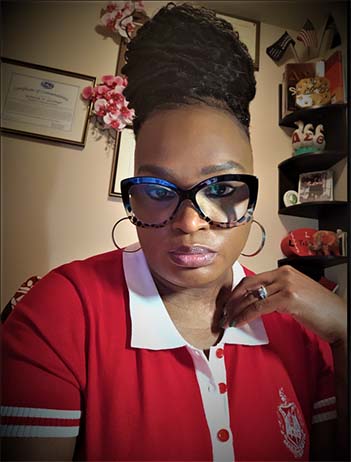 Term:
First Term: Appointed January 2022
Dr. Yolanda Geolingo has called Yelm, WA, her home since 2007. She is originally from Moss Point, Mississippi, and joined the United States Army in 1995 and completed her service in 2004 after her deployment to Operation Iraqi and Enduring Freedom. Prior to going into the military, Yolanda earned her Bachelor in Business Administration from Alcorn State University in Lorman, MS. While in the military, she earned a Master's degree from Troy State University in Troy, AL in Human Resources Management. Upon completion of her military tour, Yolanda earned a second degree in Public Administration with a concentration in Government Contracting and National Security Affairs from Troy University in Troy, AL.
Yolanda enjoyed her time in the military since she learned all of the critical organizational and team impact skills and knowledge. Those skills and knowledge allow her to work collectively and cohesively toward any goal. Yolanda is currently the Human Resources Manager for King County Superior Courts with over 25 years of experience working in Human Resources.  She prides herself on taking care of others by addressing their concerns and looking for a sound solution.
This year, Yolanda received her doctoral degree in Public Administration at Walden University. She developed and implemented racial equity, diversity, and inclusion workplace competencies for a WA State agency as her administrative project. She is very active in her community through her sorority, Delta Sigma Theta Sorority, Inc. In addition, Yolanda is a member of the Board of Directors for the Society of Human Resources Management Olympia Chapter. Since she has completed graduate school, Yolanda is planning to get her certification in Human Resources, Equity, Diversity, and Inclusion and focus primarily on the Black Community issues and recommending creative solutions.
Yolanda enjoys spending time with her family and friends, traveling, watching football, binge watching television shows, trying new adventures, and playing with her Yorkies, Yani and Yuri.