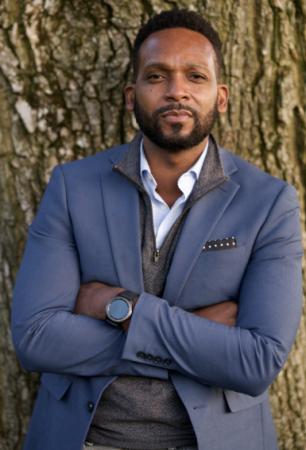 Term:
First Term: Appointed January 2022
Hello my name is Joe Todd an I'm your commissioner from South King County My humble beginnings start in Mobile, Alabama. I grew up in a family where excellence was considered the baseline, and service to your community was a given. I was surrounded with people who gave back. My father is a psychologist and school teacher, my mother a neonatal specialist. My paternal grandmother and grandfather, who was a veteran, started their own elementary school to help poor kids in our community. A maternal grandfather was a Teamster and active in his local chapter. My sister is a teacher and school counselor, while my brother, aunts, uncles, and generations of cousins proudly served our country by dedicating their lives to military service. Service is in my DNA.
I also know what it feels like to be marginalized. In the 90s' my family was asked to help integrate a school in the Alabama historical academy system designed to circumvent desegregation. I was subjected to debilitating racism. Nooses being hung in locker rooms. Teachers, students, and the administration devalued me and my intellect. I was called every derogatory name in the book purely because of the color of my skin. Some days I thought I wouldn't make it, but that experience taught me the values of perseverance, empathy for others, tenacity, and the strength to stand up to injustice. 
This experience was one of the most foundational to shaping who I am as a person, and why I have dedicated myself to providing opportunities for marginalized communities and being an outspoken voice in our community. From guiding underserved middle school and high school students to careers in STEM, volunteering at Renton schools, city recreational programs, homeless shelters, and advocating for digital equity, I have made it my goal to help everyone in our community thrive.
Outside of my volunteer work in Renton, I'm currently the Deputy Chief Technology Officer at King County, WA where I'm focusing on innovating operations, and co-leading the shift of the organization to a product based delivery model.
Before my tenure at King County, I served as CIO of the City of Tukwila, Head of Application Development and Collaboration at Alaska Airlines, and Senior Manager of Enterprise Collaboration and Application Integration at The Boeing Company.
I also have 20 years of experience as a technology innovator and leader, including a background in accelerating the modernization and delivery of IT services in aerospace, software development, systems integration, enterprise collaboration, local government, and technology innovation.